Sell Your Mebane Home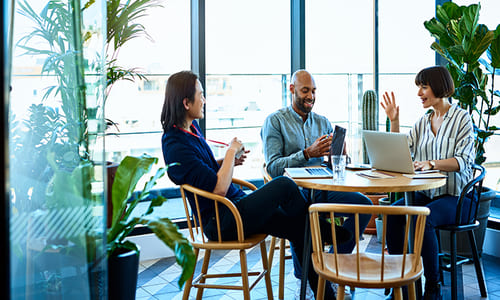 If you want to sell your Mebane Home for more money, in less time, with the least amount of hassle: call or text Jennifer Patterson at 919-824-7981.
Selling your Mebane home can be a time-consuming process – especially if you decide to do it on your own, known as a "For Sale By Owner" (FSBO).  From conducting research, reviewing legal documents, handling negotiations, and more, it's an involved and highly detailed process that requires a lot of expertise to navigate effectively. That's one of the reasons why the percentage of people selling their own house has declined from 19% to 8%!  To help you understand just how much time and effort it takes to sell on your own, here's a look at some things you need to think about before putting that "For Sale" sign up in your yard.
Save Time and Effort When You Sell Your Mebane Home with Jennifer Patterson!
1. Making a Good First Impression to Sell Your Mebane Home
While it may sound simple, there are a lot of proven best practices to consider when prepping a house for sale.
Do you need to take down your personal art?
What's the right amount of landscaping to boost your curb appeal?
What wall colors are most appealing to buyers?
If you do this work on your own, you may invest capital and many hours into the wrong things. Your time is money – don't waste it. An agent can help steer you in the right direction based on current market conditions to save you time and effort. Since we're in a hot sellers' market, you don't want to delay listing your house by focusing on things that won't change your bottom line. These market conditions may not last, so lean on an agent to capitalize on today's low inventory while you can.
2. Pricing Your Mebane Home Right
Real estate professionals have mission-critical information on what sells and how to maximize your profit. They're experienced when it comes to looking at recent comparable homes that have sold in your area and understanding what price is right for your neighborhood. They use that data to price your house appropriately, maximizing your return.
In a FSBO, you're operating without this expertise, so you'll have to do your own homework on how to set a price that's appropriate for your area and the condition of your home. Even with your own research, you may not find the most up-to-date information and could risk setting a price that's inaccurate or unrealistic. If you price your house too high, you could turn buyers away before they're even in the front door, or run into problems when it comes time for the appraisal.
3. Maximizing Your Buyer Pool (and Profit)
Contrary to popular belief, FSBOs may actually net less profit than sellers who use an agent. One of the factors that can drive profit up is effective exposure. Simply put, real estate professionals can get your house in front of more buyers via their social media followers, agency resources, and proven sales strategies. The more buyers that view a home, the more likely a bidding war becomes. According to the National Association of Realtors (NAR), the average house for sale today gets 5 offers. Using an agent to sell your Mebane home will help to boost your exposure and may help boost your sale price too.
4. Navigating Negotiations
When it comes to selling your Mebane house as a FSBO, you'll have to handle all of the negotiations. Here are just a few of the people you'll work with:
The buyer, who wants the best deal possible
The buyer's agent, who will use their expertise to advocate for the buyer
The inspection company, which works for the buyer and will almost always find concerns with the house
The appraiser, who assesses the property's value to protect the lender
As part of their training, agents are taught how to negotiate every aspect of the real estate transaction and how to mediate potential snags that may pop up. When appraisals come in low and in countless other situations, they know what levers to pull, how to address the buyer and seller emotions that come with it, and when to ask for second opinions. Navigating all of this on your own takes time –a lot of it.
5. Juggling Legal Documentation
Speaking of time, consider how much free time you have to review the fine print. Just in terms of documentation, more disclosures and regulations are now mandatory. That means the stack of legal documents you need to handle as the seller is growing. It can be hard to know and truly understand all the terms and requirements. Instead of going at it alone, use an agent as your shield and advisor to help you avoid potential legal missteps. The US Census states that Mebane is a great place to live.
Bottom Line
Jennifer was named one of the top 10 Agents to Watch in 2021! Selling your house on your own is a lot of responsibility. It's time consuming and requires an immense amount of effort and expertise. Before you decide to sell your house yourself, let's discuss your options so we can make sure you get the most out of the sale.
Check out our client reviews by clicking our link.